Motor Testing Software M-TEST 7 Magtrol Vietnam – 74S002-1-AA Software/ LICENSE Magtrol
Product Description
Magtrol's M-TEST 7 is a state-of-the-art motor testing program for PC (Windows® 7 SP1) based data acquisition. Used with a Magtrol Programmable Dynamometer Controller, M-TEST 7 works with any Magtrol Dynamometer or In-Line Torque Transducer to help determine the performance characteristics of a motor under test. Up to 63 parameters are calculated and displayed utilizing M-TEST 7's feature-rich testing and graphing capabilities.
National Instruments LabVIEW an integral component of any Magtrol Motor Test System, M-TEST 7 performs ramp, curve, manual, pass/fail, coast, temperature, locked rotor temperature and running heating temperature tests in a manner best suited to the overall efficiency of the test rig. Written in LabVIEW™, M-TEST 7 has the flexibility to test a variety of motors in a multitude of configurations. The data generated from this user-friendly program can be stored, displayed and printed in tabular or graphical formats, and is easily imported into a spreadsheet.
Magtrol can also make custom modifications to the software to meet additional motor testing requirements.
NOTE: M-TEST 7 does not support the following:
5240, 4629B or older controllers

4612B, 4614B or older power analyzers

National Instruments FieldPoint analog I/O

Advantech PCL-725, PCI-1760 digital I/O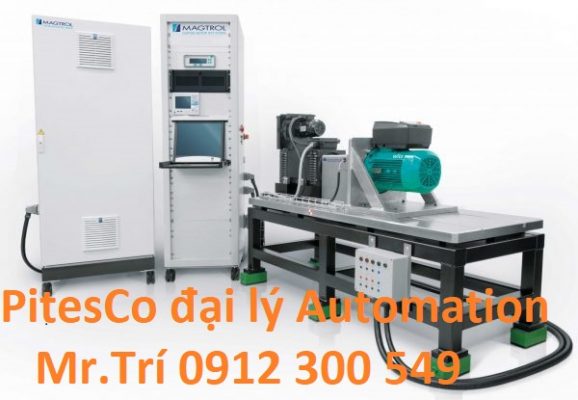 Magtrol 4 Quadrant Dynamometer Test System – Magtrol Việt nam
**MTEST-7 Motor Test Software is offered as a single seat license. Additional seats can be purchased and added to the original license. Contact sales for pricing.**
| Current Release | Release Date |
| --- | --- |
| Rev. AB | 03/23 |
License Verification via Crypkey Casper E-Register
Casper eRegister provides automatic authorization of M-TEST 7 using serial numbers. With this solution, the customer pre-pays the license fee and is then provided with a serial number to automatically obtain a code to unlock M-TEST 7 via the Internet. Casper eRegister works 24/7/365, without human intervention.
Just click on the electronic registration button on the M-TEST 7 license configuration screen.
Analog Input Measurement
Up to 128 thermocouples or analog sensors can be read and monitored during a motor test. Heat rise curves on the bearings, windings and housing of a motor can be performed and air flow/exhaust efficiencies can be measured with an air tool or internal combustion engine. M-TEST 7, with its complete dynamometer control, even allows for analog measurement while performing load simulation for duty cycle and life testing.
Applications
M-TEST 7—besides being well-suited for simulating loads, cycling the unit under test and motor ramping—is also ideal for production line and inspection applications, due to its pass/fail test function. Another time-saving feature that engineering labs will benefit from, is the ability to duplicate tests and run them automatically. This versatile program is extremely valuable to anyone involved in motor testing.
System Minimum Requirements
Personal computer with Intel® Pentium® IV processor (or equivalent)

Microsoft® Windows® 7 SP1

2 GB RAM

1 GB of available hard drive space

VGA color monitor with minimum screen resolution of 1024 × 768

National Instruments™ PCI-GPIB card, GPIB-USB-HS Interface(available from Magtrol)

RS-232 serial interface can be used, instead of GPIB card, for interfacing with Magtrol DSP6000, DSP6001 or DSP7000 Controllers. In addition, a USB Interface can be used with the DSP7000 Controller.
M-TEST 7 Viewer
M-TEST 7 Viewer allows the user to create and modify test setups, and view, graph and compare data – everything standard M-TEST 7 does except perform tests. Free download, unlimited use.
Motor Testing Software M-TEST 7 Magtrol Vietnam – 74S002-1-AA Software/ LICENSE Magtrol
Báo giá ngay – Hàng chính hãng – Bảo hành 12 tháng – Tư vấn hỗ trợ kỹ thuật 24/7
=> Xem thêm sản phẩm của PitesCo tại đây
——————–//——————–
THÔNG TIN CHI TIẾT LIÊN HỆ:
🏪
Văn phòng: số nhà 21 đường số 12, Khu đô thị Vạn Phúc, Phường Hiệp Bình Phước